In the time of COVID-19
Who would have thought that we would have a global pandemic in 2020! Sheltering in place, masks, hand sanitizers, remote work and school from home.
What a year!
Can you imagine if the pandemic had hit before the internet? Thank goodness for tools like Zoom, Microsoft Teams, Google Meets, Discord, What's App, and Signal. Technology has truly helped to connect people who could not otherwise be together.
We are now 17 months into this global pandemic. While we are all hoping to get back to normal, the Delta variant may have other plans. Regardless of what happens, education has been transformed forever. 
While there had been a move to more online programming, it was growing at a slower, steady pace. The pandemic threw gasoline on the fire. While it was a bumpy transition for many, schools built online programs using tools like Zoom and Discord to deliver education to our kids. The number of education platforms has grown quickly. And now, 75% of  schools say they plan to operate online, at least in some capacity.
This shift, however, has shined a bright light on a couple of very important issues facing education.
The first is the high cost of education and how digital technologies
can bring those costs down.This is at a time when young people
were already questioning the cost of education.
The second is that online programming can offer an exceptional
opportunity for students and parents seeking the highest quality education,
regardless or borders and boundaries.
The third is the inequity in education and the digital divide. Studies show
that upwards of 33% of students have limited access to digital tools
or broadband, or both.
If, as a student, you had access to digital tools and broadband during the pandemic, you were probably ok. At least, you were starting with a solid foundation. For children who did not have access to digital tools, they had greater difficulty and many fell far behind.
Post pandemic, most experts believe that we will continue to have a hybrid education environment from kindergarten on up. Education choice will become more important to individual parents and students. Ensuring that students and learners can get access to the education they want and need will become a critical driver in the future, and for an affordable cost.
iSPY Education is a powerful tool that will help make education accessible to all. 
iSPYEd is an AI drive, intuitive SaaS platform that allows the user to search across education platforms and make sense of the massive number of online education programs available. Do a search on 6th grade math. On Google, you will see over 180 million results.
Why are there no aggregators currently?
The task is complex
Supply is not sufficiently modularized
Success requires significant effort from the user
iSPY Education addresses each of these difficulties using a combination of  advanced technologies and human resources. iSPY Education will simplify the complexity and make the process more user friendly. Stay tuned for more information!
Email hello@ispyeducation.com to be added to our mailing list and to get on the invitation-only list for beta access.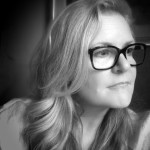 Leslie Hughes is the CEO and Founder of iSPY Technologies, Inc. 
Expertise blending content, creative and technology. Strategy, operations and P&L experience spans start-ups to $100MM+ corporations.  Public and Private Board experience. MBA.
Connect with Leslie: Twitter | LinkedIn | Angel List